Claw setting remains one of most popular setting techniques today as it highlights the beauty of a single gem. When executed correctly, the centre gem becomes the hero of the ring, shining in all its glory. So how hard could it be to set a diamond into a mount of your choice and how can you tell if it's a good quality job? Megan Austin explains.
The mechanics of setting a diamond into a claw set mount might seem simple in theory, but in reality, this process requires extensive experience, excellent problem-solving skills and good old-fashioned nerves of steel on the part of the setter. The key is to understand the specialist nature of gemstone setting. Many professional setters begin their career as seasoned trade-qualified jewellers who have decided to specialise. Many years of practice follow in a bid to refine his or her technical expertise so that your diamond can be set with confidence in a reasonable amount of time.
A setter must possess the mental flexibility to be able to solve any emergent problems quickly and efficiently. For example, securing a gemstone into a simple claw set mount can be complicated by an asymmetrical gem with unusual proportions. In this instance, the setting might require modification before the gem can be correctly secured, and this is why it's crucial for the setter to have a solid foundation of jewellery making skills. In extreme cases, the mount must be partially or wholly remade, adding precious time and potentially exceeding the original budget. In this case its best to have a mount custom made to accommodate the eccentricity of your gemstone.
There are other factors for the setter to consider. Are the stones are secured level and straight? Are the claws shaped? If the gem is not seated properly or the claws left unshaped, this can result in your precious gemstone at risk of falling out or being damaged.
To get a general understanding of some setting 'do's and dont's', see the detailed examples below that illustrate good and bad claw setting practices.
Photo 1 shows a combination of issues including an incorrectly prepared mount, differently sized and proportioned gemstones and mismatched claw heights which have resulted in badly tilted gems.
Photo 2 shows a poorly set opal. The claws are ramrod straight, lending no security whatsoever to the opal. It has also been badly seated as there's a significant gap between the base of the gem and the setting. These oversights can lead to gem loss if left unchecked.
Photo 3 shows claws that have been notched but do not appear to fit the curved dome of the opal, suggesting that the setting could have initially held a different gem. Additionally, the claws are bent over unevenly, and the base of the opal is not in proper contact with the top of the bearing.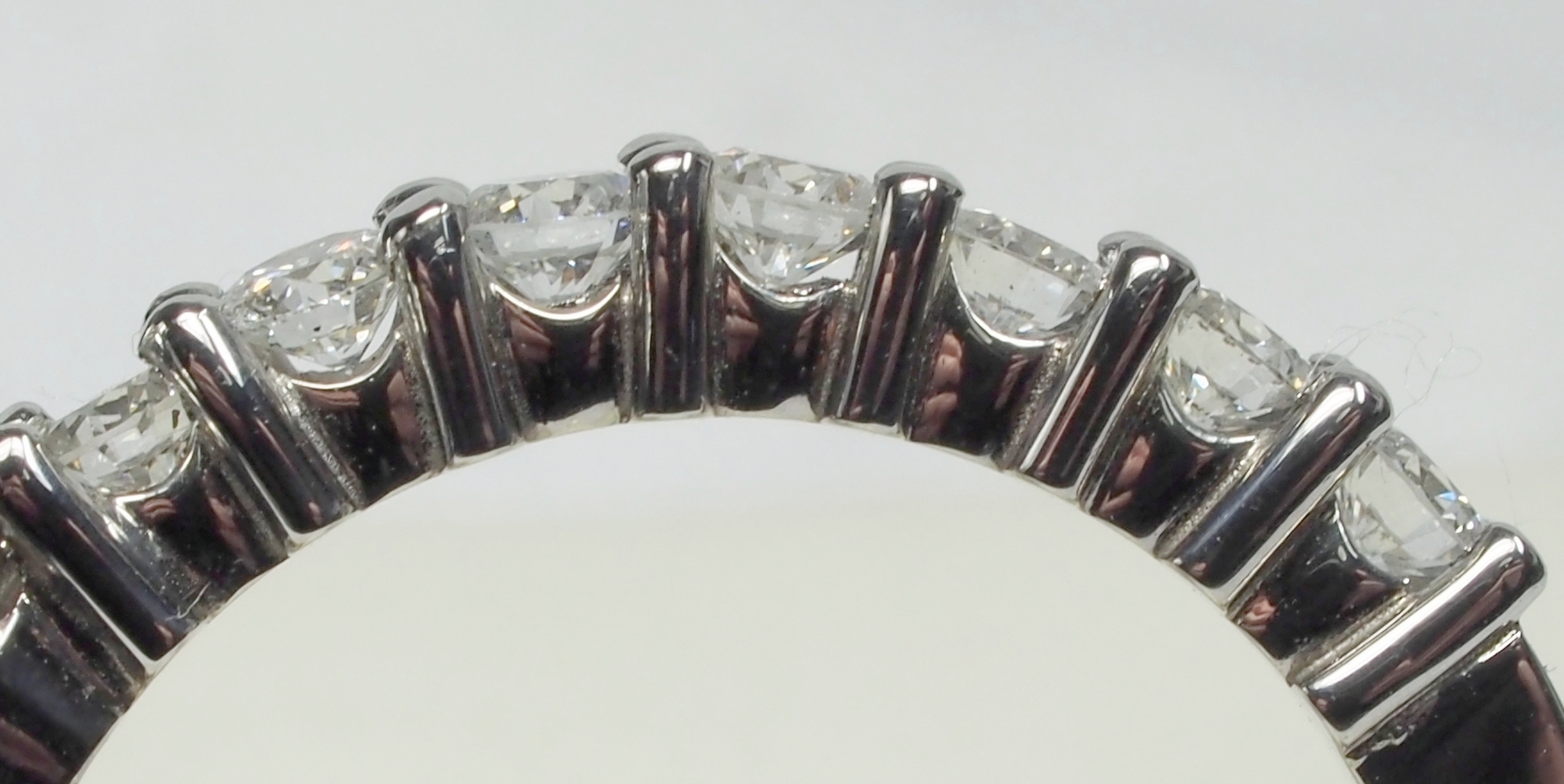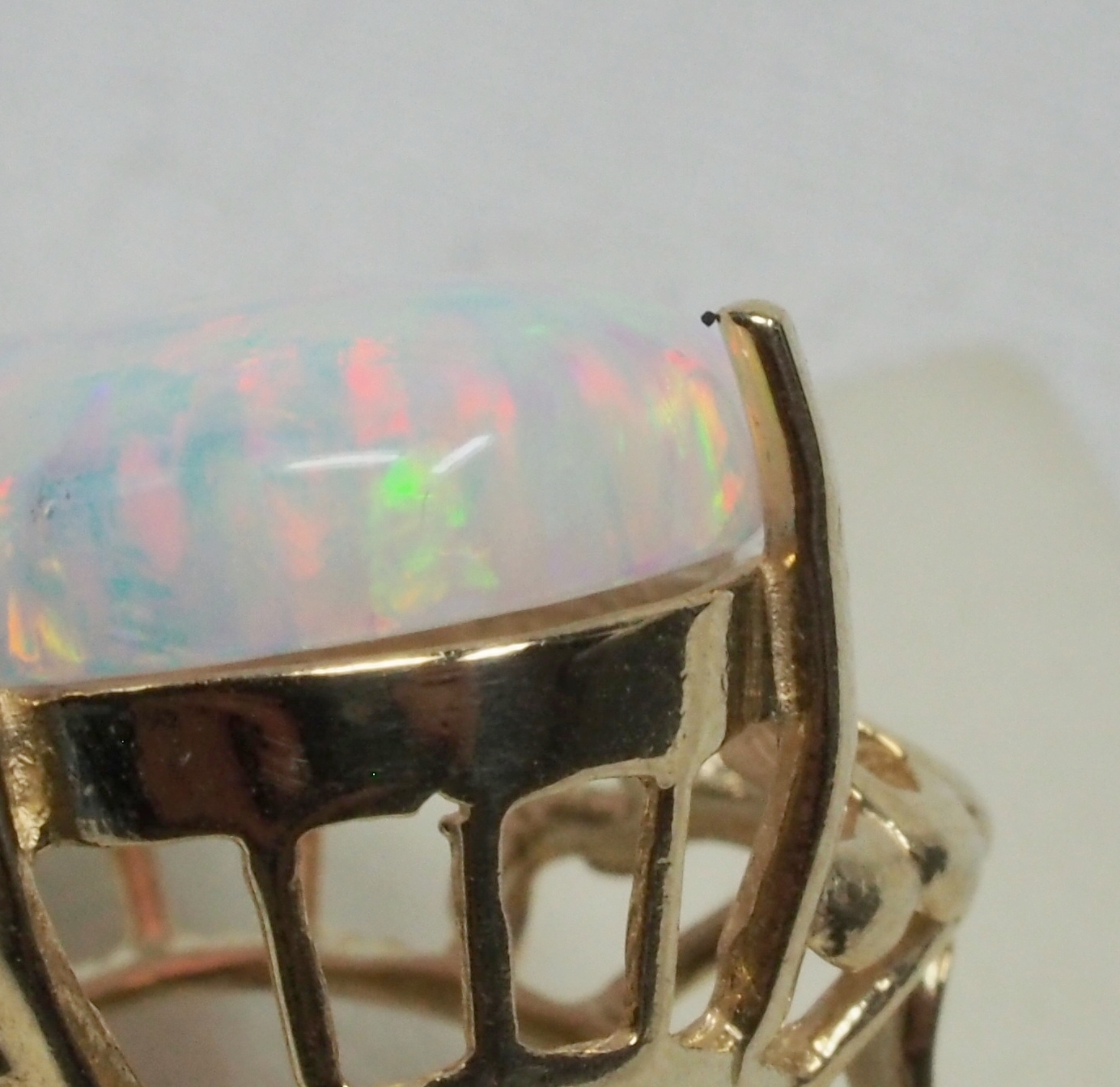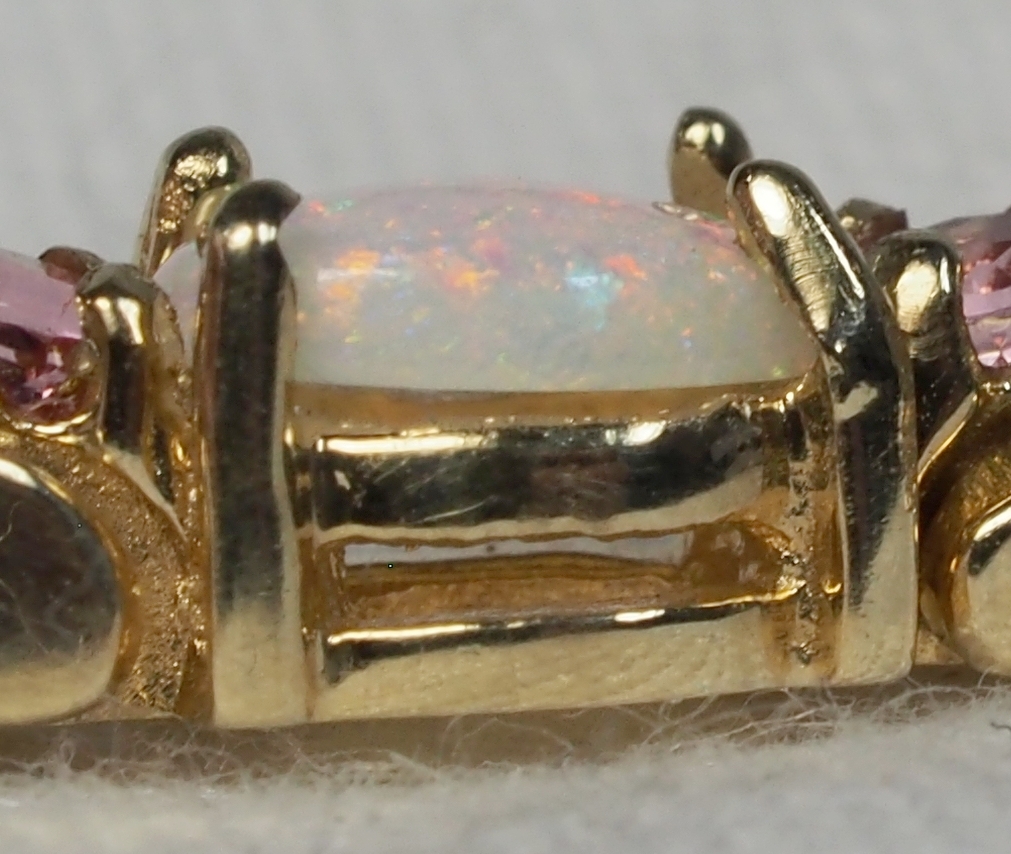 In contrast, photo 4 shows a well-executed four claw setting. The claws are notched to seat the diamond perfectly and the girdle is parallel to the claws. Photo 5 & 6 similarly show a well set coloured gemstone with nicely notched and pointed claw tips.
To make an appointment for a professional appraisal of your setting contact me on (07) 3162 5424.